Big Management News on the Walt Disney World Parks front today! Here is the article from "The Disney Blog" reposted. I have added my own opinions are the end + other exciting things ;)


Cockerell and Carter to switch VP roles at EPCOT and DHS
Some interesting news (via
@Figgy999
on Twitter) coming from Walt Disney World's theme park management today. Rilous Carter, the current VP at Disney's Hollywood Studios will be moving to the same position in EPCOT and Dan Cockerell, the current VP at EPCOT will be moving to the same position at DHS.
I'm not sure what inspired this shake-up, but if it's true, I have a few ideas about what it might mean.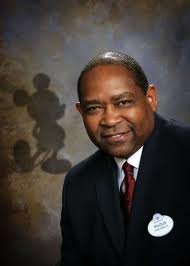 Rilous took over as VP at Disney's Hollywood Studios shortly after it changed its name from Disney MGM-Studios. He effectively managed that transition. Rilous was previously the general manager for food and beverage at EPCOT. As it turns out that is one area where EPCOT has made some great strides (excellent Food & Wine festivals and two new restaurants), but also has some serious deficiencies. Rilous might be just the guy to make sure EPCOT continues on the right path.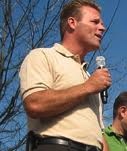 Cockerell started working in the parking lot at EPCOT and later went to help open Disneyland Paris. His father was longtime WDW Operations manager Lee Cockerell. So expectations were high when he took over EPCOT from much loved Jim McPhee. Cockerell's reign has been generally well received and Cockerell stewarded EPCOT's two main festivals through economic tough times with minimal damage.
Cockerell is the only park Vice President I've spotted regularly walking through the parks, both in his official capacity and as a guest visiting with his family. That sort of attention to the guest experience had distinguished Cockerell as park VP.
Disney's Hollywood Studios also has a couple of festivals, but I think there's room for improvement there. It's also the park most likely to have a massive expansion once the Magic Kingdom's Fantasyland is finished. Putting Cockerell in charge of improving the festivals, improving the maintenance of the park, and a possible expansion is a good idea.
While Cockerell wasn't responsible for removing the giant EPCOT sign from Spaceship Earth. He's seen the power of restoring a park icon. So there's hope that the Mickey Hat at DHS will be removed from its current location, that obscures the park's Chinese Theater icon, to the front of the park, where it was originally intended. (Of course, I might win the lottery too.)
Disney parks has a long history of moving Vice Presidents around, so this move is really no surprise. It provides new experiences for the manager and gives them the chance to shine in a new area when a vertical move may not be available anytime soon.
So Dan Cockerell has always been a favourite of mine. When we met him during an Epcot tour he was so approachable and kind, and while working I often saw him around the park - both while working and I even spotted him in casual clothes once! This reminded me a lot of Walt, as well as the fact that I hold his father's career in high esteem (I know fathers and sons are very different people, it just got him bonus points to start). I don't know that much about Rilous Carter besides what I just learned from this article. I think Disney's Hollywood Studios is the park that needs the most help right now, and if Disney thinks Dan's the man to do it, then he will. I hope that Mr. Carter can have a positive impact at Epcot, and keep expanding the Food & Wine Festival because it's amazing! I also hope he's very open and friendly to his cast like Dan was. We shall see soon!
Speaking of Food and Wine Festival, if you are a fan check out
THIS POST
over at The Disney Food Blog. It talks about the new food and drinks to be offered at the Hawaiian

(Seven Tiki Mai Tai!)

, Caribbean
(Frozen Rock Coconut Mojito)
, Portugal
(Calamari Salad with Olives and Smoked Paprika)
, Scandinavian

(
Swedish Meatballs with Lingon Berries..sounds like Ikea!!)
, and *Canada*

(Apple Ice Wine)

booths! They also list a few desserts

(OMG
White Chocolate Macadamia Mousse with Dark Chocolate Pearls!)

and a news about a new HGTV event. As well as mention this:
Cranberry Bog!!! Apparently with Ocean Sprays sponsorship there will be a Cranberry Bog at the Food and Wine Festival...I do hope it's the whole World Showcase Lagoon !!! :D
In other news it is definitely thunderstorm season!! Oh my goodness! The lightning and thunder lately has been crazy!! It lights up the whole sky and the lightning forks are so huge and defined! Definitely a time to stay inside :)